From 01.10.2021, it will no longer be possible to pay Polish tolls with the Viabox devices in use, but it will be possible pay the Polish road tolls with DKV EUROPE EETS devices (in addition, road tolls in Germany, Austria, Belgium, France, Italy, Spain, Portugal, Hungary and Bulgaria).
If you already have a DKV EETS device, please send an e-mail to info@port1.ee with a list of vehicles for which Polish tolls should be switched on. DKV registers you as an eToll user and adds the necessary vehicles to the Polish system. The update of the device software to activate the Polish system will take place via satellites in the last week of September. Therefore, please use Viabox devices until 30.09.2021.
If you do not yet have DKV EETS devices, please send an e-mail to info@port1.ee with a list of vehicles for which you want to order devices and which countries you wish to switch on. Devices will be sent directly to your mailing address.
Please order DKV EETS boxes as soon as possible, as high demand may cause delivery difficulties.
P.S. The change in Polish road tolls does not affect private roads A1, A2 and A4 – these can still be paid with a DKV fuel card.
We are pleased to announce that from 19.10.2020 it is possible to pay with IDS card for the use of a guarded car park in Beziers, France. More info about this offer is available from the link below: trucketape-beziers.com
Dear all,
One entry to UNIWAR Gorzyczki is closed because of coronavirus, below is link for map.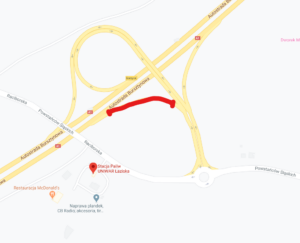 UNIWAR Gorzyczki – entrance to the station from the side of Ostrava is closed. Closed indefinitely due to a pandemic. You can enter the detour / exit another approx. 10 km.
Entrance to the station from the Polish A1 (direction from Gliwice, Żory – going to Ostrava / Czech Republic) is open, you can move normally
Best regards