Dear customer!
It is possible to pay for the parking in France with our France-Spain-Portugal toll device. A network of secured parks is being created all over France to protect your sensitive cargo. Parking lots are covered with surveillance systems.
List of  parking lots: https://www.axxes.fr/en/parking-securise.html
 If you have any questions do not hesitate to contact us!
Dear customer,
From 18.10.2017 it is possible to pay Autostrada A1 tolls in Poland with Port1/LogPay fuel-card:
http://autostradaa1.pl/en/index.html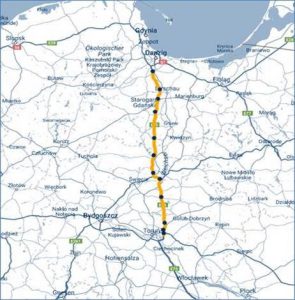 Dear customer!
Hereby we inform you that our partner YX-Norge opened new stations in Norway.
All stations are excellently located for heavy transportation:
YX Burfjord: 9161 Burfjord
YX Skjåk: Skjåkvegen 1212, 2690 Skjåk
YX Truck Gadermoen: Vilbergveien 142, 2050 Jessheim
YX Truck Berger: Gneisveien 8, 2020 Skedsmokorset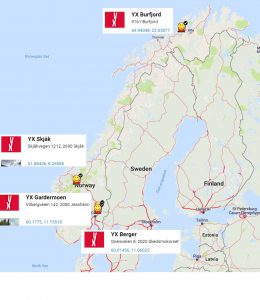 For refuelling in Norway it is necessary to have YX fuel-card.

—